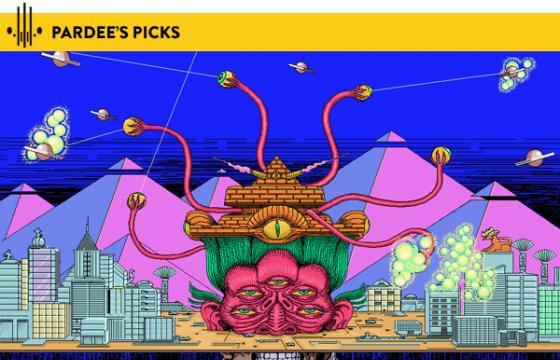 Juxtapoz // Saturday, October 13, 2012
Uno Moralez is a mystery. No, fuck that, Uno Morlalez is a magician. No, that's not right either. Uno Moralez must be an imposter! There is little public information about artist Uno Moralez. His outdated Livejournal is basically illegible, unless you can read Cyrillic or have a translating robot better than Google, his name apparently isn't even Uno Moralez, and (GASP!) he has no Facebook page.
Erotica // Tuesday, May 15, 2012
Intricate bitmaps and animated GIF's from Russian illustrator Uno Moralez. His works feature an array of grotesque characters and twisted ideas and imagery- perfectly combinded with his analog pixel bitmap style. Creeeeeping erotic animated GIF.