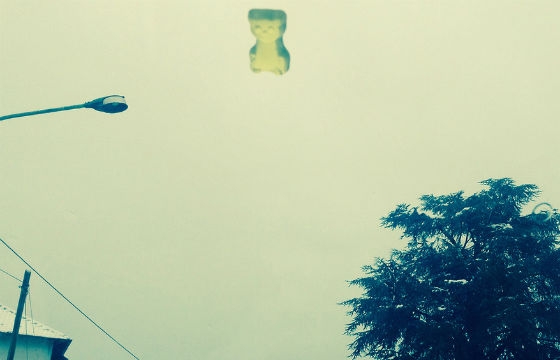 Juxtapoz // Monday, April 27, 2015
If you've ever wished you could gaze up into the sky and see a giant flying gummy bear, artist Esther Pearl Watson has got you covered. We featured her work back in 2012 and have been fans forever. Like her signature narrative paintings of flying saucers inspired by her dad's inventions, she is exploring ideas about spacecraft through these fun photographs made by sticking candy to a car windshield. She just released a new print...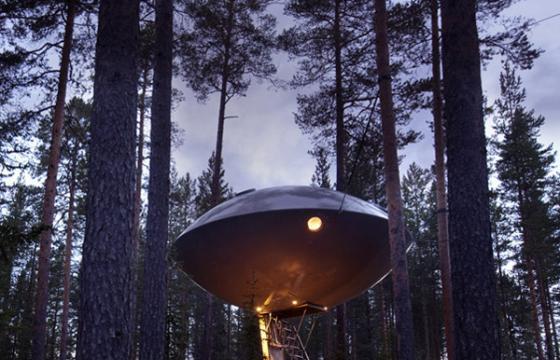 Juxtapoz // Thursday, October 27, 2011
We have always wanted to stay at the famed Treehotel in the northern Swedish wilderness. It takes isolated luxury to a whole new level. One of the benefits of going is having your very own Fire In the Sky moment with the UFO treehouse. It ain't cheap at $600 a night, but isolation, a luxury treehouse, and UFOs should never come cheap.