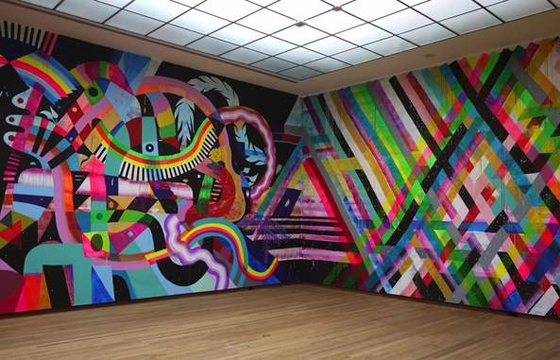 Juxtapoz // Wednesday, August 14, 2013
One of our favorite artists, Maya Hayuk, will be creating a new site-specific mural on the Lobby Wall of the Hammer Museum in Los Angeles for her first one-person US museum exhibition. "Hayuk weaves visual information from her immediate surroundings into her elaborate abstractions, creating an engaging mix of referents from popular culture and advanced painting practices while connecting to the ongoing pursuit of psychedelic experience in visual form." Maya was featured in our special December 2009 Barnstormers issue.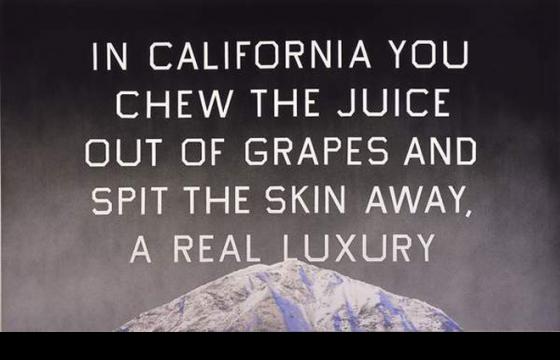 Juxtapoz // Wednesday, July 06, 2011
A rite of passage in life is to read Jack Kerouac's seminal 1957 novel, On the Road. It is one of the last great American adventure stories. Ed Ruscha seems to feel the same way. Currently on exhibit at UCLA's HAMMER Museum, Ruscha has created an entirely new body of paintings and drawings that take their inspiration from passages in Kerouac's novel.