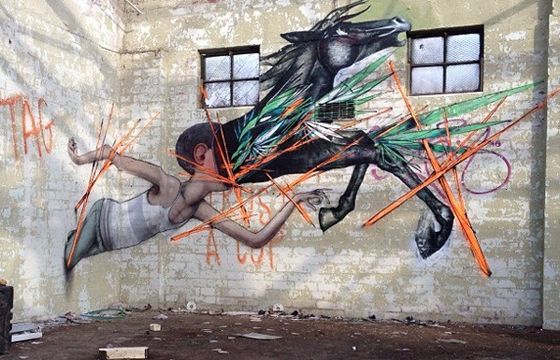 Street Art // Tuesday, June 25, 2013
The three distinct different styles of Shida, Seth Globepainter, and Twoone combined forces in Melbourne to create this interesting mashup mural.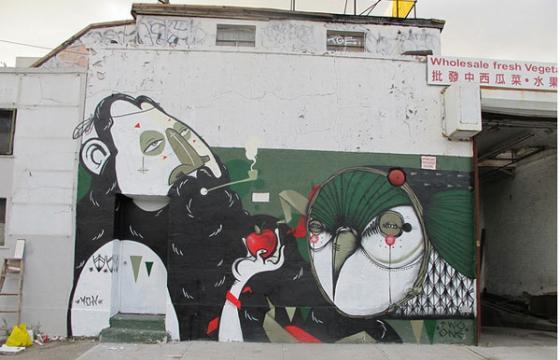 Juxtapoz // Sunday, July 31, 2011
Yok x Twoone x Daek got together and created the following wall in Brooklyn on a hot summer day. Looks like they are keeping busy...