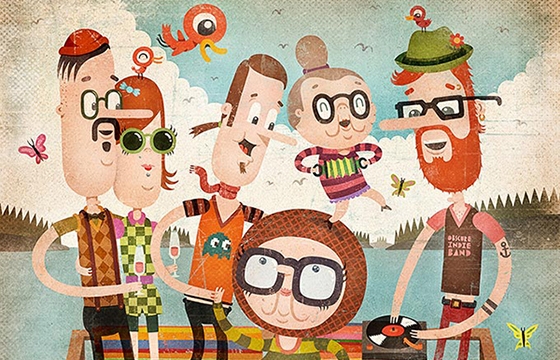 Illustration // Tuesday, November 19, 2013
"Joy and the adorably gross sit comfortably together in the world designed by Tuomas Ikonen. Whether it's a brain taking a stroll or a two-headed worlf taking on a bunch of snakes, it's the fun mix of light and dark that keeps Tuomas' work light-hearted." Based in Finland, Ikonen imbues the digital medium with a wonderful level of tactility, creating artwork that is incredibly clean while feeling almost hand-made.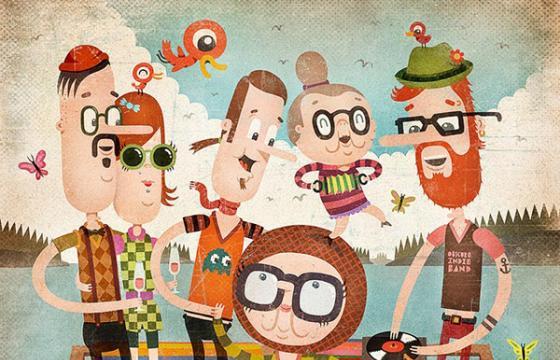 Illustration // Monday, November 19, 2012
Tuomas Ikonen is a Helsinki-based illustrator whose dynamic and colorful works are often brimming with monsters, snakes, and oddities galore. His affinity for graphic design shows through fun illustrations that clearly convey a narrative. We've got a gallery of his work for your enjoyment after the jump.