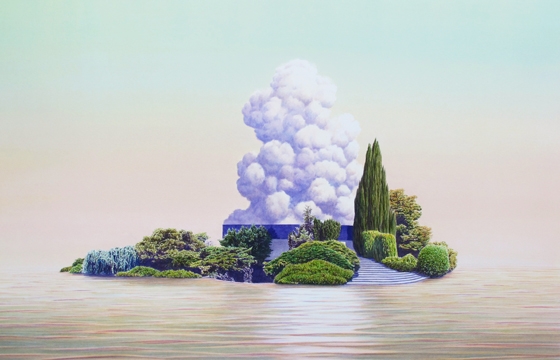 Juxtapoz // Friday, July 26, 2013
If the future looks like this, sign us up. The paintings by Tristram Lansdowne remind us of those amazing, massive futuristic SimCity 2000 apartment complexes that house thousands upon thousands of people and look like Ecotopia. Only these little worlds are floating over a flooded earth, possibly the result of global climate change's ultimate ending. Or maybe they are just wonderfully imaginative. Has anyone ever read Ecotopia? Was that just our college course on Utopian literature?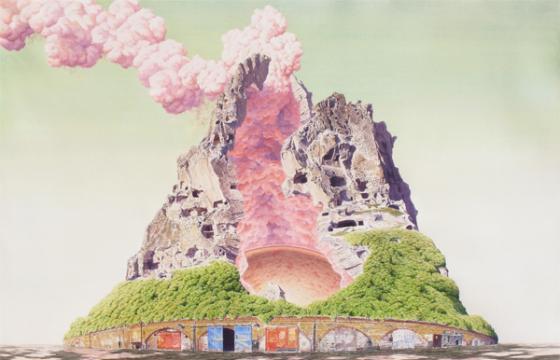 Illustration // Monday, December 05, 2011
Tristram Lansdowne is a Canadian-born artist currently living and working in Toronto. His paintings focus on "ideas of permanence and function inherent in our constructed environments". Lansdowne references Romantic ruin of the 19th century juxtaposes it within an isolated urban setting, thus exhibiting his pessimistic view of human progress.