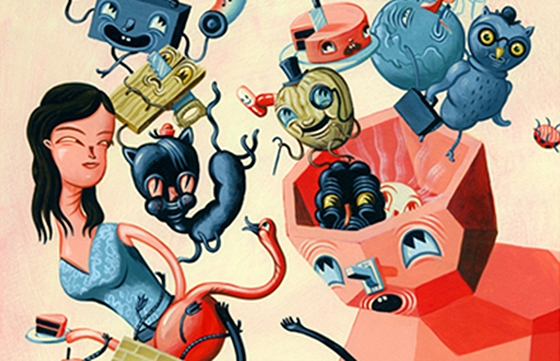 Illustration // Tuesday, December 17, 2013
Travis Lampe grew up in a small town in Texas. After earning a degree in graphic design, he became an art director in Chicago, and began developing his personal illustration style over the course of several years. His work is highly influenced by the fluid, flat anatomies of old-timey cartoons, and is akin to the work of contemporary artists like Camille Rose Garcia. He contines to live and work in Chicago today.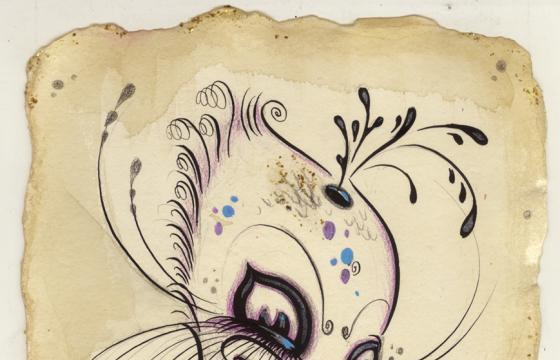 Juxtapoz // Friday, April 27, 2012
This Saturday, April 28, Thinkspace Gallery is hosting New Blood, a group exhibition curated by filmmaker Morgan Spurlock. New Blood aims to showcase artists that Spurlock feels have changed the art world forever and has in turn given each of them the chance to invite a protégé of their choice to profile alongside their own work in this very special exhibit. Included artists, Travis Lampe and Camille Rose Garcia, interview each other in conjunction with the exhibition...