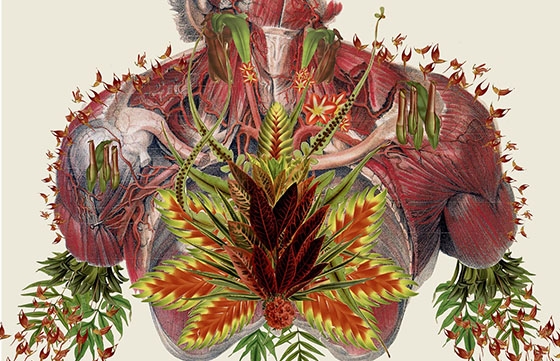 Illustration // Tuesday, July 01, 2014
Mixed media artist Travis Bedel creates stunning collages that merge anatomical imagery with illustrations from science guides and textbooks. By merging human physiology with natural flora and fauna, Bedel creates mash-up visions of organic matter that comment on a common origin. We're really enjoying the decorative quality of these works as well!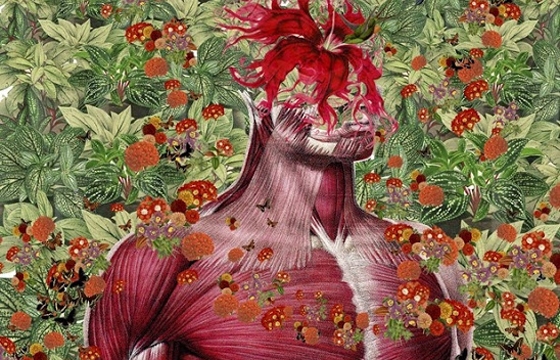 Juxtapoz // Thursday, March 20, 2014
We aren't quite sure what we are seeing right now, but what we do see is someone who might have sat in our AP Biology class in high school and had a better imagination than us. And he made these science textbook-inspired collage pieces that we are absolutely stunned by. And his name is Travis Bedel... well, he wasn't in our class, but he does have a better imagination with science.