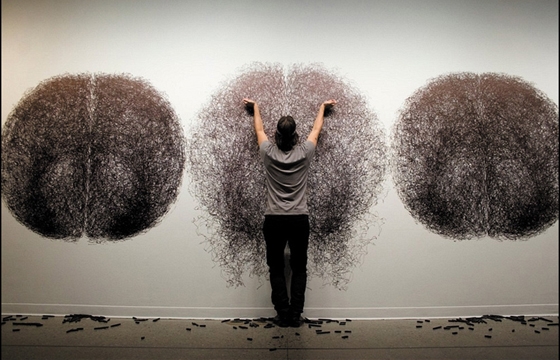 Juxtapoz // Monday, August 19, 2013
Tony Orrico's Penwald Drawings are a series of bilateral drawings in which he explores the use of his body as a tool of measturement to inscribe geometries through movement. His choreographic gestures derive from the limitation of (or spontaneous navigating within) the sphere of his outstretched arms. Watch a video after the jump...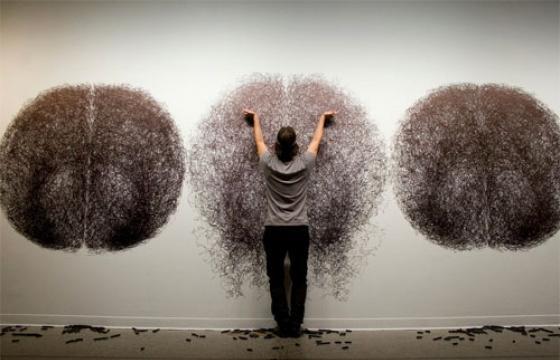 Juxtapoz // Wednesday, April 13, 2011
These are magnificent. Tony Orrico is an artist and dancer who has been called the human spirograph, performing for up to 4 hours continuously. In these videos you can see his process, and how he can actually go out his performance drawings for over 4 hours. Incredible stuff. Watch the videos after the jump . . .