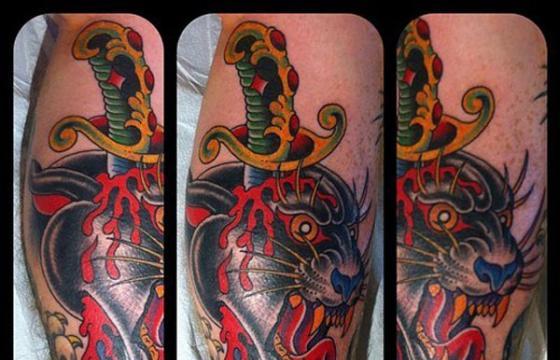 Tattoo // Monday, November 26, 2012
There is nothing light and airy about the work of Tony Hundahl of Rock of Ages Tattoo. His traditionally based, bold and vibrant ink work bleeds with heavy handed strength and aggression. In these pieces in particular that we came across, there is no lack of blood, daggers, fangs and epic composition and imagery.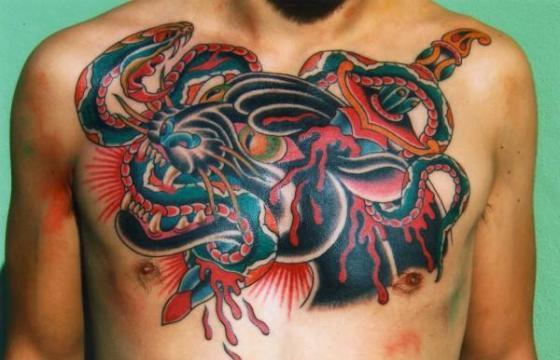 Tattoo // Thursday, June 28, 2012
As owner of Rock of Ages Tattoo Shop in Austin, Texas- Tony Hundahl is a man of talent. His tattoo work is epic, strong and clean and you'd be fortunate to get some ink from him if your path ever crosses his.