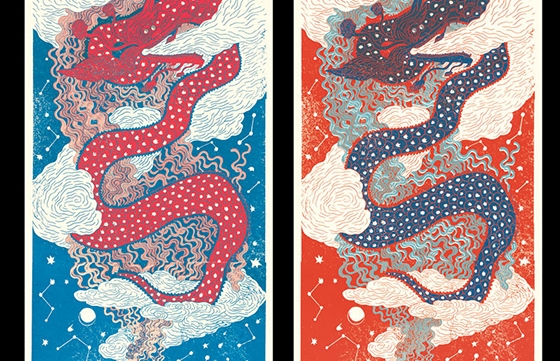 Illustration // Tuesday, May 21, 2013
Tomi Um is a New York based illustrator who received her undergraduate degree from the Parsons School of Design. She is currently a textile designer at Tom Cody Designs and a freelance illustrator in her spare time. Um's work gives a strong contemporary flair to traditional Chinese art and imagery, using flowing, curling fields of color to generate landscapes and environments in which her wonderful characters interact. Um has been featured by the Art Director's Club Young Guns 9, Print Magazine and Heyshow.com. Um's work is controlled and inspired, a beautiful intersection between design and fine art.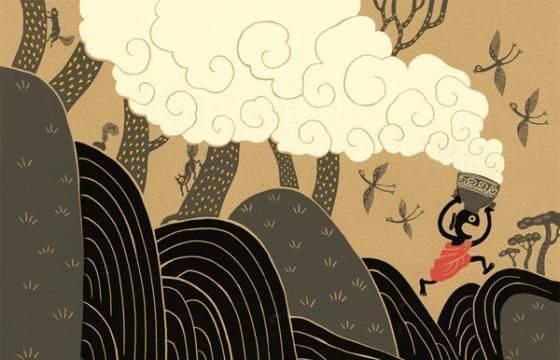 Illustration // Thursday, November 17, 2011
Tomi Um is a noodle obsessed illustrator/ textile designer/ printmaker based in New York City. Born in the year of monkey, Tomi Um studied fine arts and received an undergraduate degree from Parsons School of Design, held various jobs across the globe, which finally led her to realize her passion for illustration. She has been drawing like a mad woman ever since.