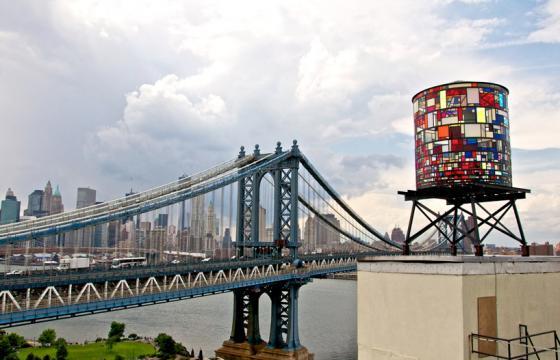 Juxtapoz // Wednesday, June 06, 2012
We posted this photo by Robert Banat on our Instagram the other day and got a ton of response. Brooklyn-based artist, Tom Fruin, has built a 25' tall water tank created with 1,000 salvaged plexiglass pieces found around NYC. The piece is illuminated by natural light in day time, and during night a Ryan Holsopple ardunio-controlled light show goes off inside the work.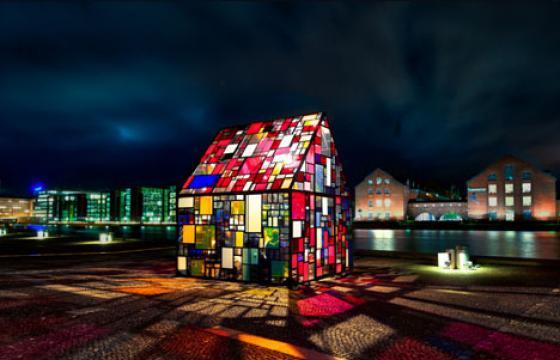 Juxtapoz // Monday, February 14, 2011
New York-based artist Tom Fruin created this stand-alone, stained glass house installation in Copenhagen. The installation looks interesting during the day, but at night, when light up, colors the pavement around the plaza where it stands, creating a colorful surrounding. More images after the jump . . .