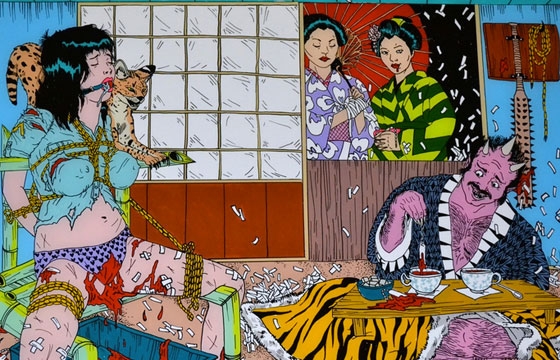 Erotica // Wednesday, July 02, 2014
Inculcated by waves of Saturday morning cartoons, characters portrayed in comic book literature, and videogame culture, Tina Lugo became instantly infatuated with the bright colors of the animated world. As she grew up, the social and sexual undertones of these cartoons unbridled themselves from the confines of her childhood memory...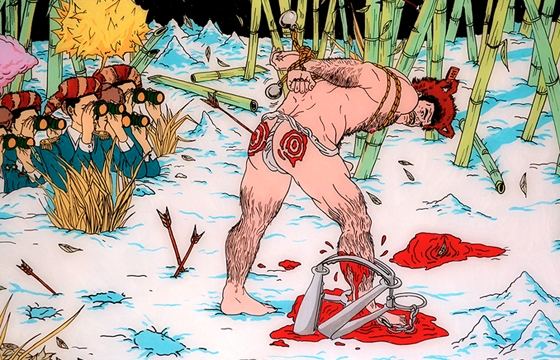 Juxtapoz // Friday, December 13, 2013
For the very first time (we think they call this "inaugural"), the Cotton Candy Machine in Brookyln is hosting a submission based show, opening tonight, December 13th, 2013, celebrating submissions sent in all year long to the gallery. They picked the the best of the best, and now you can go see the selection.