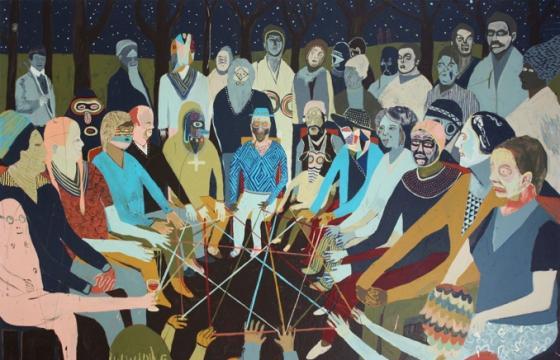 Juxtapoz // Thursday, December 01, 2011
Sometimes, painting can be lonely. Some people revel in this solitary condition. However, you can also get frustrated, caught in your own thoughts, and it could really help to have a buddy there with you to pull you through those mental blocks.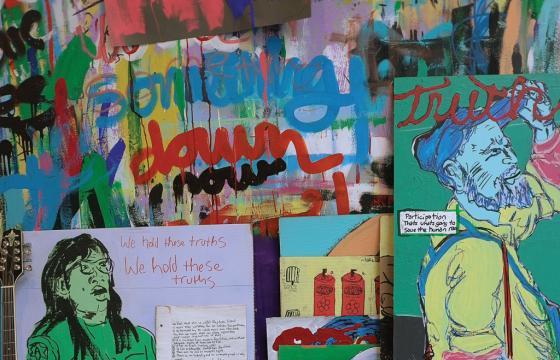 Juxtapoz // Friday, November 04, 2011
Austin-based artist Tim Kerr has gathered himself and a bunch of his friends together for Our Schedule Has Changed, a group show at Space 1026 in Philadelphia. With this latest body of work, completed during his recent residency at Providence, Rhode Island's AS220 Kerr continues to explore themes of social justice, people's history, and community.