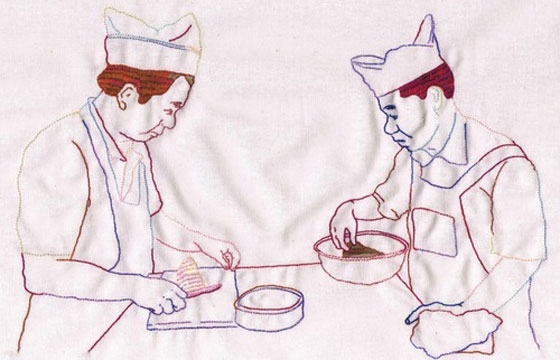 Illustration // Monday, June 02, 2014
Maruyama Asami's needlepoint illustrations really speak for themselves. This incredible artist captures expressive moments from every day life and includes just the right amount of detail to give each piece a breath of its own...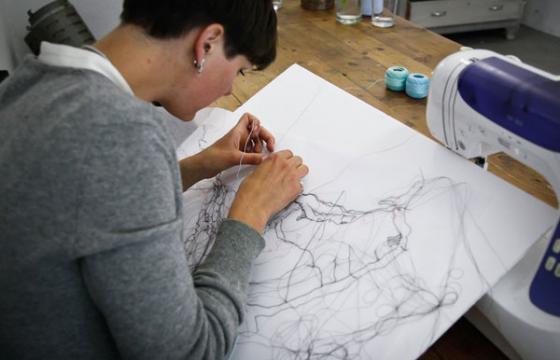 Illustration // Friday, October 12, 2012
Thread is the material of choice for Nike Schroeder, as she playfully transports images out of her direct surroundings into textile art. She delicately explores human expressions and moments through needles and yarn. Her work is composed carefully with extreme detail, though it may appear seemingly rough and unfinished, as if leaving the ends of the thread hanging out of the pictures was a possible accident....