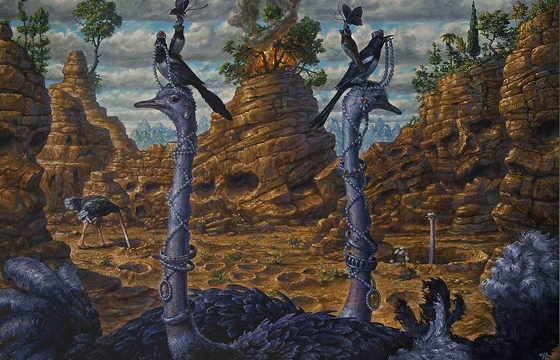 Juxtapoz // Thursday, January 09, 2014
Opening this Saturday, January 11, Mark Moore Gallery will present: "Legends of the Mysterious Rocks," a solo exhibition by the New York based artist Thomas Woodruff. The exhibited paintings illustrate a single chapter of an ongoing larger body of work entitled "Francis Rothbart," a graphic opera written by Woodruff.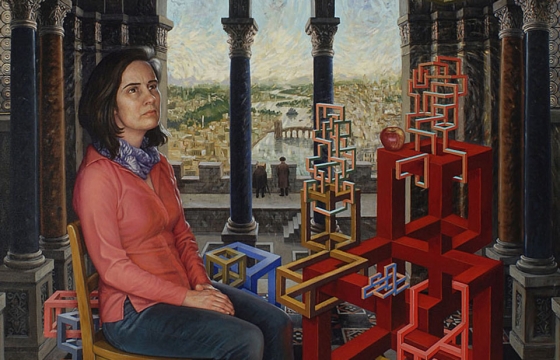 Juxtapoz // Friday, July 26, 2013
This summer, the School of Visual Arts (SVA) in New York City will focus on the neo-Symbolist movement with the exhibition The Pond, The Mirror, The Kaleidoscope, a collection of 30 paintings, drawings and sculptures from emerging and established graduates from one of the the leading art schools in the US. Curated by Thomas Woodruff, chair of the BFA Illustration and Cartooning Department and respected artist in his own right, the show will feature both names familiar to Juxtapoz such as James Jean, Mu Pan, and Timothy Okamura, but also some of our favorites in Mark Lang, Sakura Maku, and Martin Wittfooth.