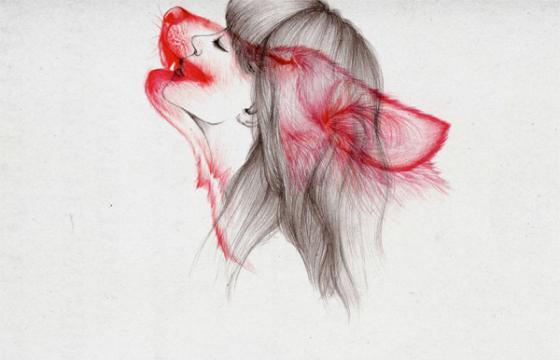 Illustration // Saturday, April 05, 2014
Peony Yip, aka The White Deer, is an illustrator currently living and working in Hong Kong. Her minimalist portraits of young women, rendered in pencil and superimposed with animals tinted in red, are fresh and full of vitality, reflecting the wild nature of youthful souls and the beauty of honest personal expression.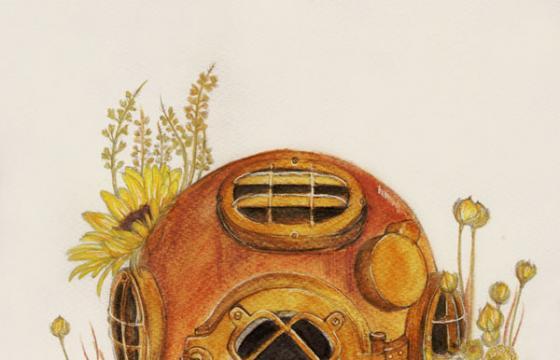 Illustration // Thursday, September 20, 2012
Gorgeous illustrations by a young artist by the name of Peony in Hong Kong. Born in 1990, Peony has just barley begun on her creative journey, but judging from her descipline and talent, we have a feeling she has nothing to worry about. Soft human/animal portraits filled with flora, fauna and emotion.