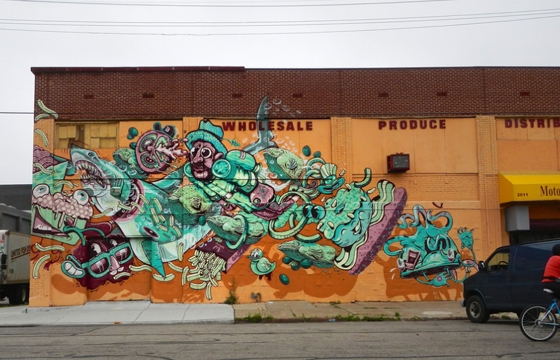 Street Art // Wednesday, July 10, 2013
Yesterday we posted about the Weird Crewmembers painting a large mural for the "Eastern Market" in Detroit, but apparently that was not all they have been up to on their visit to The Motor City. The crew also painted this collage madness of imagery and there is plenty to look at. Even some French fries made their way in there along with a severed shark. Painted by Nychos, Dxtr, Cone, Hrvb, and Look.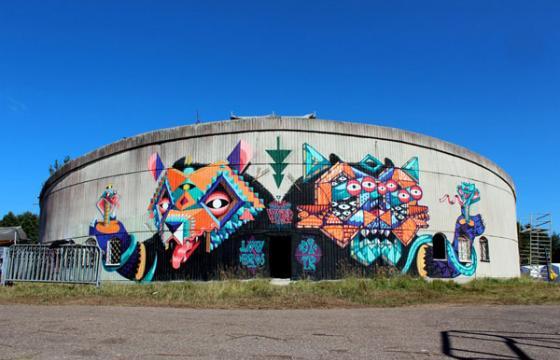 Street Art // Tuesday, August 14, 2012
Members of the collective art group known as The Weird Crew, Qrk and Nerd from Low Bros and Dxtr collaborated on a mural on a massive curved wall for the Satta Outside Festival in Šventoji, Lithuania. The colorful piece shows two large characters each holding snakes painted in each of the artist's noticeable styles.