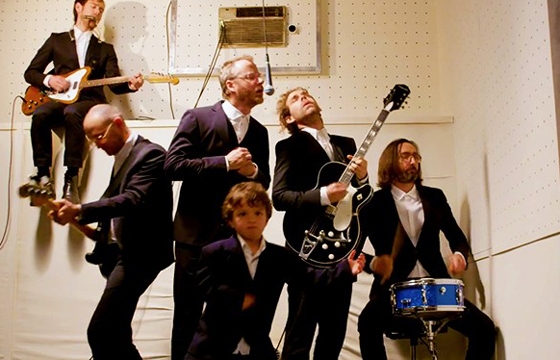 Music // Thursday, July 11, 2013
There isn't really anything dramatic that goes on in this Sophia Peer directed video for the new National track, "Sea of Love." It's just a good band, playing a good song, in a room with a clever edit and idea and a little kid playing air guitar in front of them. The track is from The National's new LP, Trouble Will Find Me, out now, and if you need a guide... we think this is the best track. Sometimes simplicity just pays off.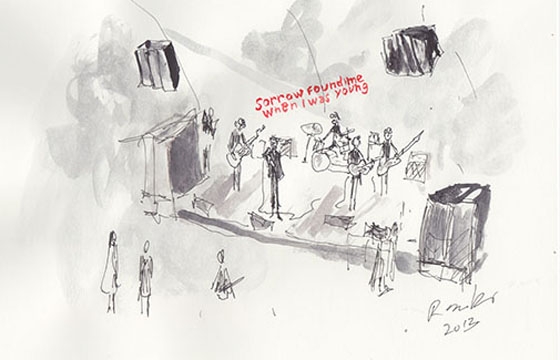 Music // Thursday, April 25, 2013
Phish probably pulled off the six-hour show, and perhaps for some, it all sounded like the same song. Well, Brooklyn's The National is going to take this concept up a notch. In collaboration with Icelandic artist Ragnar Kjartansson, the band will play their track "Sorrow" from the 2010 LP High Violet, for six straight, continuous hours. That's right, 360 minutes, and because the song is around 3:25, that is just a lot of "Sorrow" in a row. The artist's idea? "By stretching a single pop song into a day-long tour de force the artist continues his explorations into the potential of repetitive performance to produce sculptural presence within sound."