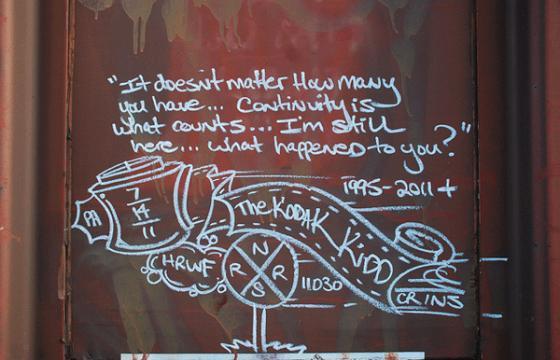 Graffiti // Tuesday, July 26, 2011
Here today, gone tomorrow.  Flash in the pan.  Hotboy for a minute.  Seasonal writer.  Longevity is an admirable characteristic.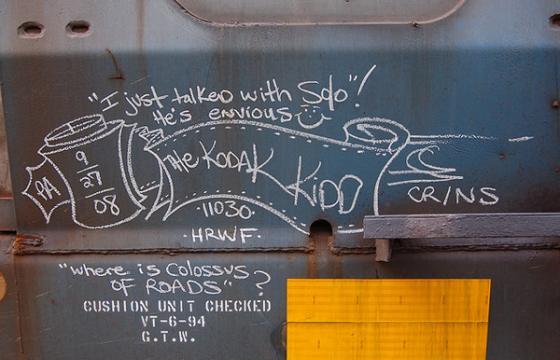 Graffiti // Saturday, May 07, 2011
The Kodak Kidd caught somewhere on the rails.  Giving shouts to two legendary train streakers Colossus of roads and The Solo Artist.