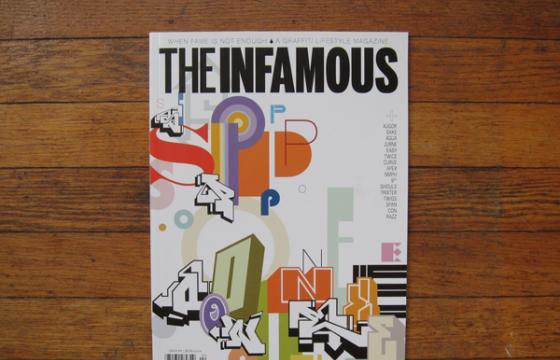 Graffiti // Saturday, August 27, 2011
The Internet has allowed anyone instant access to research global graffiti activity, also know as easy fame.  Graffiti magazines were once this form of communication and have slowly fallen one by one.  Lucky, The Infamous Magazine exists showcasing well-rounded documentation of American graffiti, including great interviews from established writers and a vast amount of unpublished photos.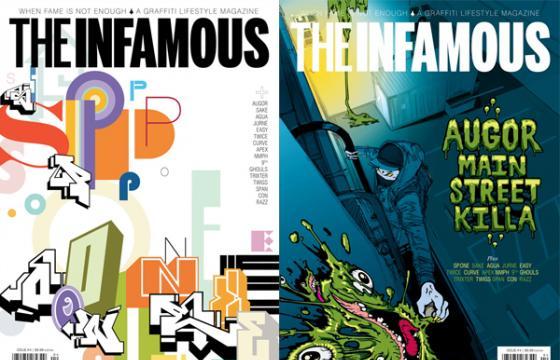 Graffiti // Wednesday, May 04, 2011
While graffiti magazines seem to be non-existent these days, it's nice to see somebody step up and keep things in print.  We have never actually seen a copy of The Infamous magazine but from the all-star cast of artists it looks like it should be pretty good.