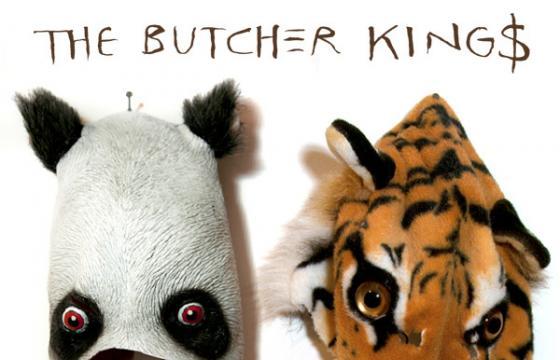 Illustration // Monday, October 17, 2011
Following 35 days of isolation and pure childlike mayhem, Alex Pardee and Skinner emerged from their self-imposed exile to present The Butcher Kings, a collection of 80 works completed in a dizzying 5 week span. The fruit of their hallucinatory labor is a series of weird, hilarious, and completely awesome paintings that are on display from October 6th through October 29th at Gallery 1988 in Los Angeles.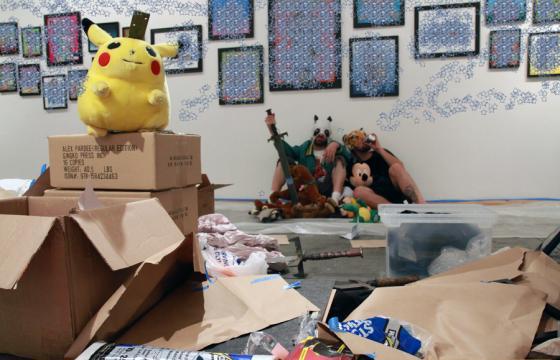 Juxtapoz // Thursday, October 06, 2011
Alex Pardee and Skinner have teamed up as The Butcher Kings for a collaborative show at Gallery 1988 in Los Angeles opening tonight, October 6. We sent Trina Calderon to check up on the artists and found a fun house, a creative playground in which Alex and Skinner allowed themselves absolute power.