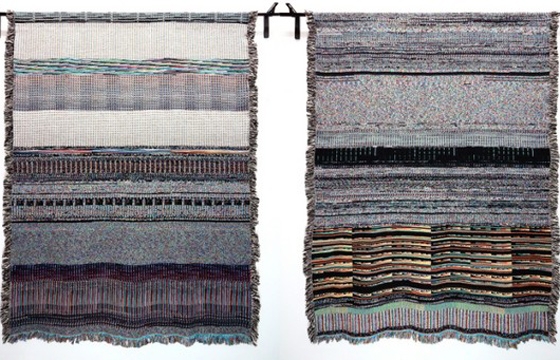 Juxtapoz // Tuesday, July 16, 2013
Phillip Stearns is a New Media artist behind a Tumblr producing daily glitch screen shots. He took these screenshots and made them into textiles, blankets and tapestries. The glitched pixels translate perfectly into the weaves. "Glitch Textiles has grown to include a range of woven and knit wall hangings and blankets whose patterns are generated using images taken with short circuited cameras and other digital technologies..."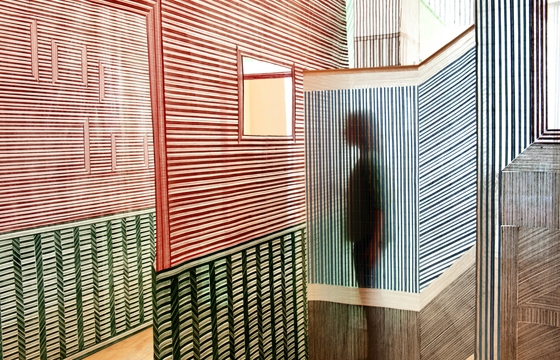 Juxtapoz // Thursday, April 18, 2013
Netherlands-based artist Wies Preijde's latest installation uses a series of hand-woven walls and combination of lines, colors, views and passageways to give the observer the idea of walking through a transparent home. The varied vertical, horizontal, and diagonal lines coalesce into rooms, windows, and other imaginary environments and passages. Visitors can move about the corridors and hallways of the slightly transparent fibre-woven walls.