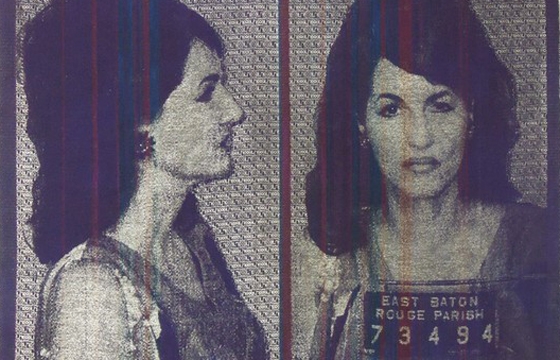 Juxtapoz // Thursday, September 25, 2014
American artist Joanne Arnett painstakingly reproduces mug shots as woven textiles, naming each piece after the accused's sentence. For example, "Two Years and a Fine of $2,000" or "30 Hours Community Service."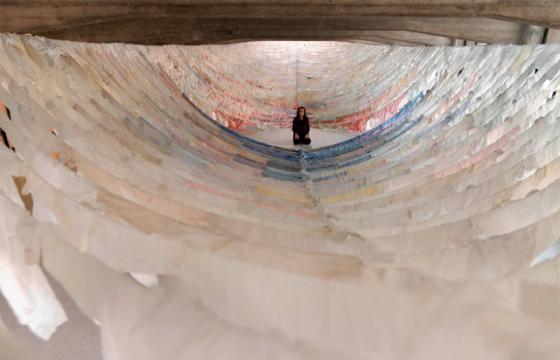 Juxtapoz // Tuesday, February 05, 2013
Finnish environmental artist Kaarina Kaikkonen uses second-hand clothing to create installations in open spaces, often suspending them above roadways or in large warehouses. Photographed here, her most recent work Are We Still Going On? uses hundreds of children's shirts hung to resemble the interior hull of a ship.