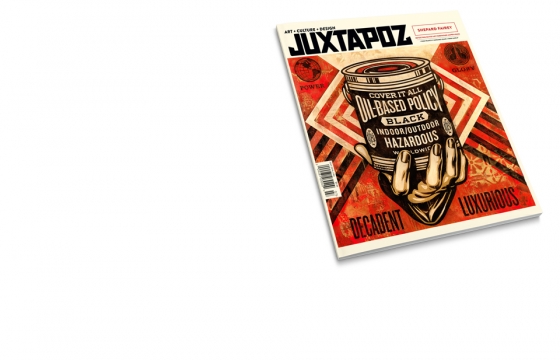 Juxtapoz // Wednesday, June 04, 2014
Following on the June 2014 issue with Mark Ryden, the July issue features another pillar of Juxtapoz's growth and international success over the past 20 years: Shepard Fairey. Amazingly enough, Shepard had only been on 1.5 covers in our two decades of publishing, and with a brand new body of work currently on display at the Halsey Institute in Charleston, South Carolina, works that were curated to sit alongside prints by Jasper Johns.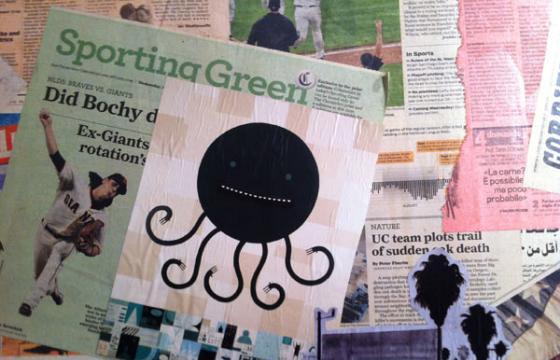 Juxtapoz // Monday, January 17, 2011
Not that we were relegated to the bathroom or anything, but visiting The Common in San Francisco this weekend, we got to talking with the good people of handmade in SF shirting company Taylor Stitch. They told us they had recently taken The Common's bathroom and wheatpasted a bunch of classic Juxtapoz issues on the walls. We were then escorted back. This is what we saw . . .