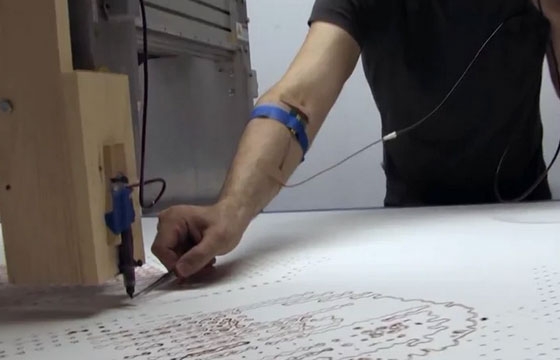 Illustration // Friday, August 22, 2014
We guarntee that this blood robot selfie will top every other one on your feed today. Watch as artist Ted Lawson creates a life-sized self-portrait drawing, in his own blood, using a robot. With a life streaming IV attatched to his arm, Lawson stands by as the robotic rendering happens. Not for the blood-phobic.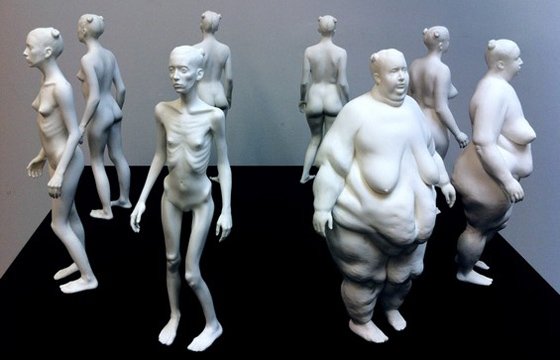 Juxtapoz // Tuesday, May 21, 2013
This morning we take a look at the sculptures of Brooklyn-based artist Ted Lawson. Ted combines digital technology with traditional sculpting methods to seamlessly produce conceptual objects. "His working process in an exploration into the human existential experience through imagined models of the universe as physical form." We are particularly intrigued by his "Eve" series, featuring sculpted female bodies of different shapes and sizes, some looking overweight, others looking almost sickly.