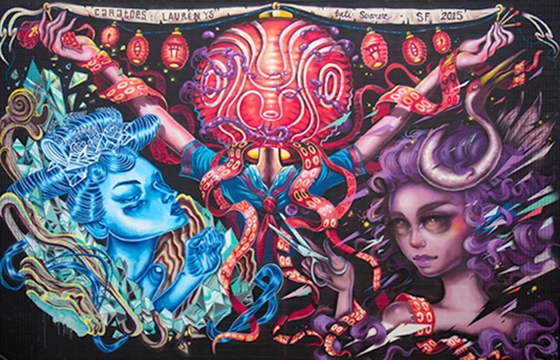 Street Art // Thursday, August 27, 2015
If you live in San Francisco or have visited here recently, it is likely that you traveled down Market Street and encountered a wonderful addition to the city's public art. Our friend and local bay area artist Lauren YS teamed up with Tatiana Suarez and Caratoes to paint a beautiful mural at Market and South Van Ness as part of Jansport's #LiveOutside campaign. We stopped by a couple of times to catch their progress, but for those of you that weren't able to or aren't able to see it in person, follow Jansport's video series document the 5-day process of painting a 55-foot wall!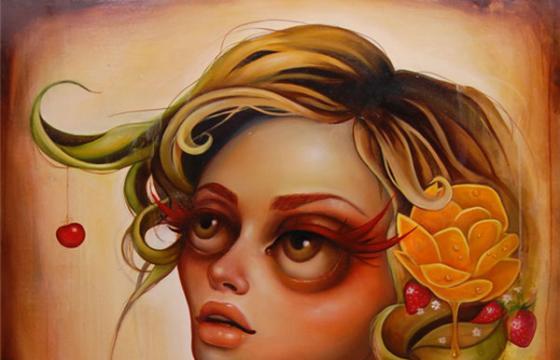 Erotica // Thursday, July 26, 2012
"Tatiana Suarez is a Brooklyn-based Miami native. Her charming style is distinctive; first, the trademark eyes that draw the viewer into a beautiful and surreal world. Suarez takes full advantage of the oil paint's ability to create creamy, soft images on canvas. Rich with symbols that stem from her Brazilian and El Salvadorian heritage, subjects appear as if they are under water, frozen in lovely stillness. The doe-eyed figures look childlike, but also exude sexual overtones, ornamented with plants, insects and other unsettling accompaniments. Beauty is presented concurrently with exotic -- even creepy -- creatures to create enchanted narratives."