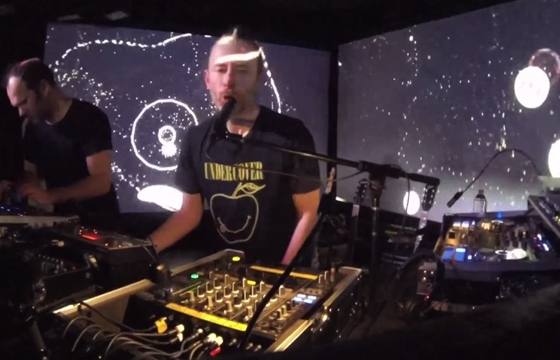 Music // Monday, April 29, 2013
We spent the weekend enjoying the visuals that have been projected behind the performances of Thom Yorke and Nigel Godrich as they "DJ/perform" in support of the new LP, AMOK, by their group Atoms For Peace. As was the video for "Judge, Jury, Executioner," visual artist Tarik Barri has been on stage with Atoms For Peace providing live visuals... and they fit the experience perfectly. Watch...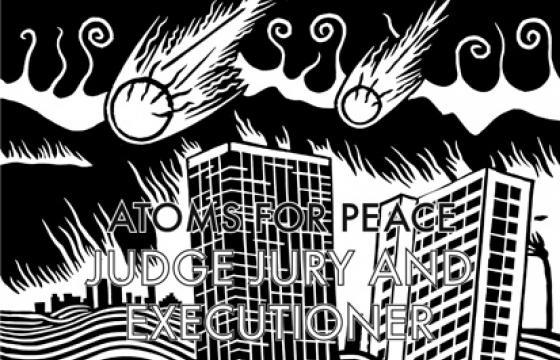 Music // Tuesday, January 08, 2013
Literally, Thom Yorke, Flea, and Nigel are getting the band back together. The little accidental supergroup, Atoms For Peace, are set to release a new album, Amok, on February 25 through XL Recordings, and to kick off the new year, the band just released a music for the previously toured track, "Judge Jury and Executioner". The video features artwork by audiovisual artist Tarik Barri. Enjoy.