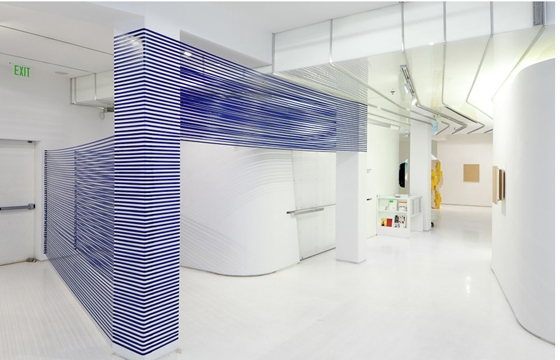 Juxtapoz // Wednesday, April 03, 2013
You learn a lot in this art world, and I was still under the assumption that using tape was not the most sturdy way to put together an installation. Brooklyn-based Rebecca Ward isn't afraid of a little tape, so much so that she is creating some fantastic installation and sculptural works with the material. Ward will open a new show, cow tipping (yep, that's the name), at London's Ronchini Gallery this April 12, 2013. Cow tipping.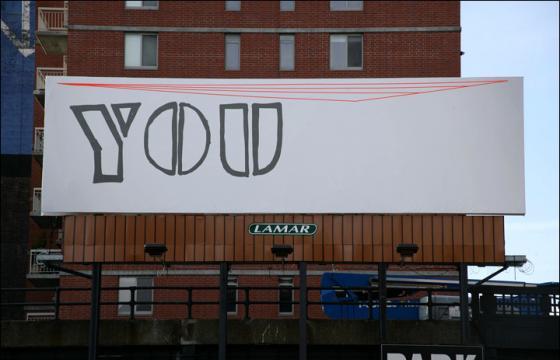 Juxtapoz // Tuesday, February 08, 2011
Our Contributing Photo Editor, Sam Bassett, is an expert in Sacred Geomery, aka, geometric shapes in the form of tape, done throughout the streets and indoors in Manhattan. As we look further into Bassett's art prior to his Juxtapoz Presents Profile later this week, we find an incredible output of Sacred Geometry. More after the jump . . .