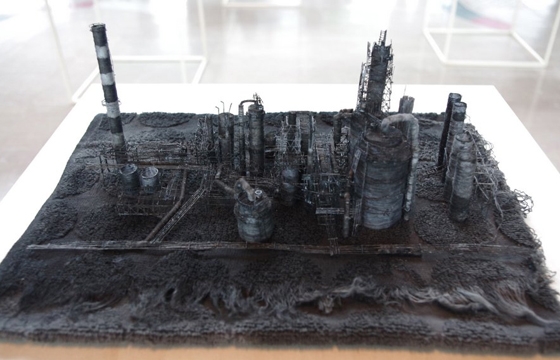 Juxtapoz // Wednesday, June 11, 2014
Japanese artist Takahiro Iwasaki creates urban landscapes using everyday objects such as duct tape, toothbrush bristles, bath towels, and now human hair. For this exhibition by Kawasaki City Museum and the Open Museum Project, Iwasaki recreated old industrial Kawasaki using cloth fibers, human hair, and dust.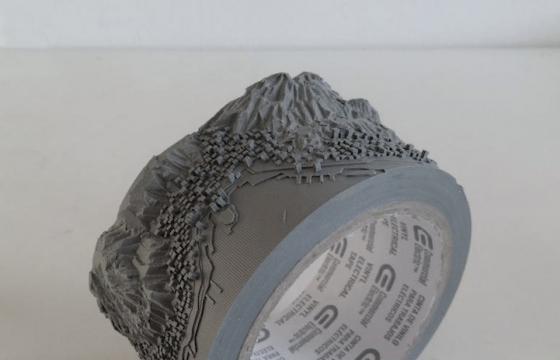 Juxtapoz // Thursday, December 19, 2013
Originally published on February 26th, 2013: From delicately carving rolls of tape into detailed landscapes to building towers out of loose towel threads and constructing intricate structures out of toothbrush bristles, Japanese artist Takahiro Iwasaki takes everyday objects and transforms them into amazing sculptures.