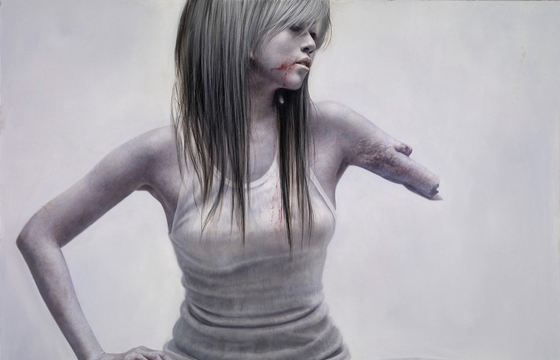 Juxtapoz // Friday, October 04, 2013
We always love it when art makes us feel a little uncomfortable. Taiwanese artist Lo Chan Peng has an incredibly detailed and realistic style that he uses to paint zombie-like women whose attractiveness is offset by their unsettling features, empty gazes, missing limbs, and...fangs. Graffiti // Thursday, February 07, 2013
This video in conjunction with OinkArtLtd featuring Utah and Ether in Taipei, slipped passed us when it was released. It's too good not to share and has a great soundtrack featuring Crystal Castles.