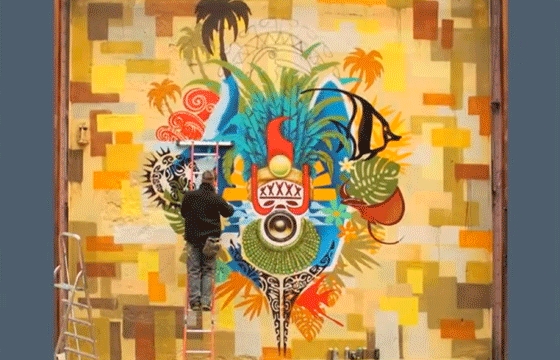 Graffiti // Wednesday, February 19, 2014
After Paris and Copenhagen, a third wall dedicated to Tahiti in collaboration with the ONO'U festival has been created in Amsterdam. The European graffiti writer, Besok painted this themed wall to celebrate the Polynesian culture and Tahitian way of life. Besok is part of the great line up of renowned artists that have been invited to the ONO'U festival in Tahiti in May.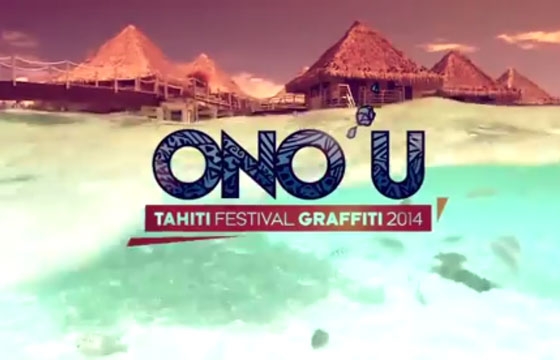 Graffiti // Wednesday, January 22, 2014
When we think of the tropical vacation destination located smack in the middle of the South Pacific Ocean known as Tahiti, graffiti never comes to mind, until now. ONO'O is the first worldwide graffiti event to ever take place in Tahiti and they are offering $10,000 to the winner. That's the most cash we've ever heard being offered for a contest involving graffiti. There are a number of well-known artists who have been invited to create murals but not actually compete in the battle such as Sofles, Aroe, Askew, Dabs & Myla, Inti, Kems and more They are still looking for more applicants who want to participate in the chance to win cash prizes. Do it!