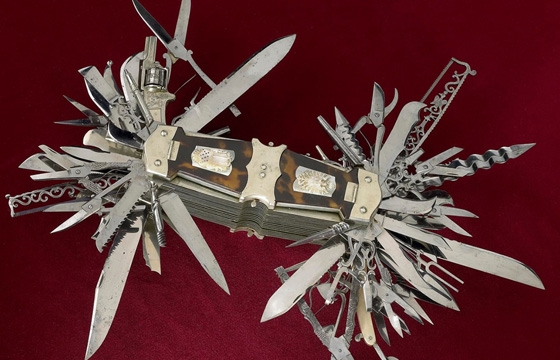 Juxtapoz // Thursday, October 03, 2013
We recently visited the Swiss Army Knife factory and saw their collection of vintage knives. We have also seen the ridiculousness that is the Wenger 16999. This "multi-tool' though tops them all. Created by John S. Holler in Germany around 1880, the knife has 100 functions including shears, an auger, saws, a lancet, cigar cutter, pens, straight razor and piano tuner. And yes, that is a fully functioning .22 caliber five-shot pinfire revolver you see there.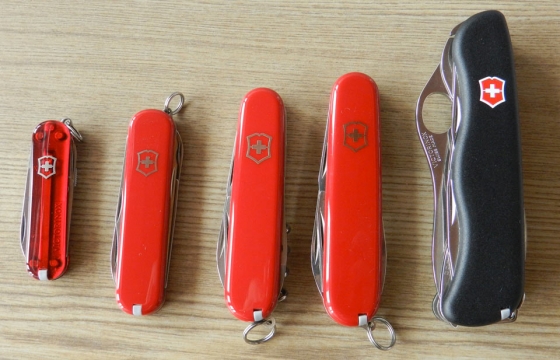 Juxtapoz // Thursday, July 25, 2013
There are few people that I would get up at 4am for, let alone travel from London to Zurich and back in a day for. But for my old friends at Juxtapoz, and for one of the world's most iconic design companies – Victorinox, I definitely made that exception. Everyone I know wanted to accompany me on the trip and I enjoyed watching my friend's faces flush with excitement and jealousy, listening to them recount childhood memories of their fathers and grandfathers owning a Victorinox Swiss Army knife.