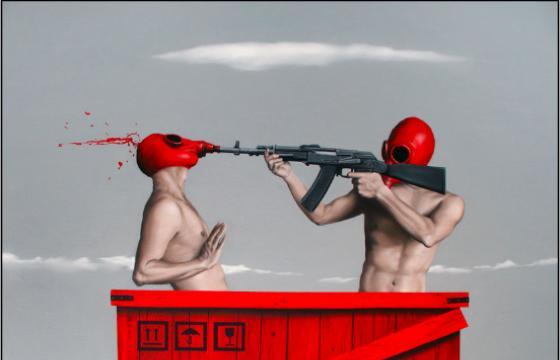 Juxtapoz // Tuesday, February 15, 2011
These stunning works by young Chinese painter, Zheng Hong Xiang (b 1983) have been making their way around the web over the past few weeks, and this painting you see here is quite dynamic. The deep reds caught our attention first, and the style was something we felt our readers would enjoy. More after the jump . . .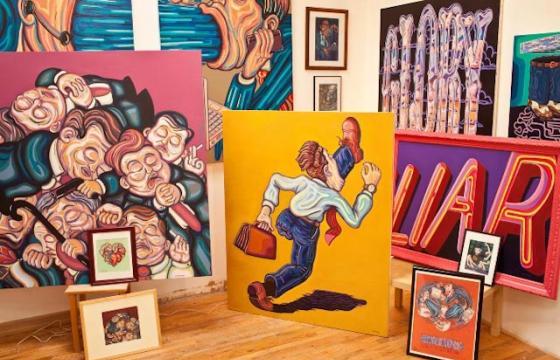 Juxtapoz // Monday, February 14, 2011
I recently caught up with artist John P. Dessereau a.k.a. Johnsville in his Williamsburg, Brooklyn studio. John recently wrapped up The Brooklyn Artist Project, a group show put together by taste-making brand IHMDJ!. The native New Yorker studied illustration at The School of Visual Arts, and has a diverse passion for global systems, popular culture, word play and internal conflict. We played 20 questions...