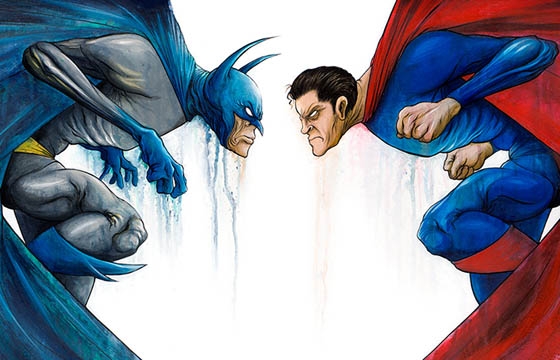 Juxtapoz // Tuesday, November 12, 2013
As you may have seen on our Instagram account in recent weeks, we are working with Alex Pardee on a new project that will come to fruition in a few weeks. But in the meantime, Alex, along with Jonathan Wayshak and Dave Correia, were commissioned by DC to create paintings in the vein of the much anticipated, upcoming Batman vs Superman film, to be auctioned off for the We Can Be Heroes charity. The pieces are currently up now, and were unveilved at a special event for the release of the "Man of Steel" blu-ray edition last week in Los Angeles...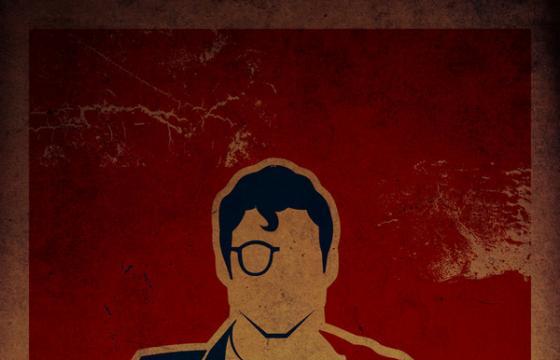 Juxtapoz // Monday, November 21, 2011
Every good superhero has a secret identity, and artist Danny Haas has created a series of superhero secret identity art of the likes of Spider-Man, The Incredible Hulk, Iron Man, Superman, Green Lantern, Wolverine, and Batman. And you can buy them as prints.