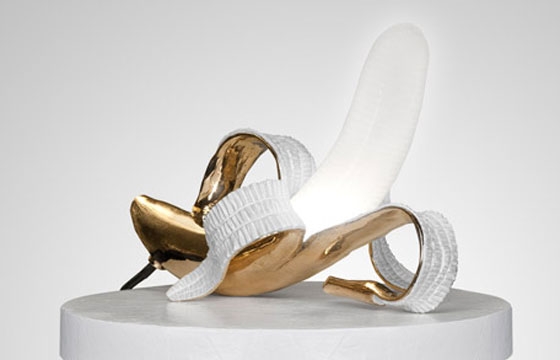 Design // Tuesday, August 18, 2015
For their latest exhibition, Belgian design duo, Studio Job, has created a series of ethereally-glowing banana lamps. The banana lamps are comprised of blown glass bananas, filled with white LED lights and encased in bronze peels. Studio Job, known for its unique designs which often alter public space, is led by designers Job Smeets and Nynke Tynagel.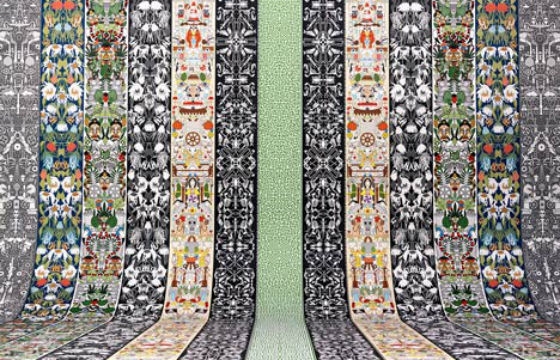 Juxtapoz // Tuesday, April 08, 2014
We saw these wallpaper designs and thought hmm…the Juxtapoz office could use a makeover. Here Studio Job revisited their archive to design a unique collection of wallpaper for Dutch brand NLXL. Founders Job Smeets and Nynke Tynagel scoured their archive of drawings, icons, images, and patterns to create the nine-metre running pieces without a single repeated composition.