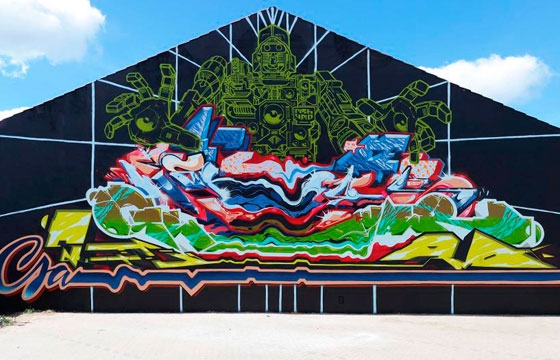 Graffiti // Wednesday, June 25, 2014
Optimus Prime it the centerpiece of this the large-scale production painted by Gary, Storm, Mr. Wany, Gevaer and Sobekcis in Denmark. The crew of artists attacked this wall differently than others in the apst, stacking their letters and stretching them out like Play-Doh.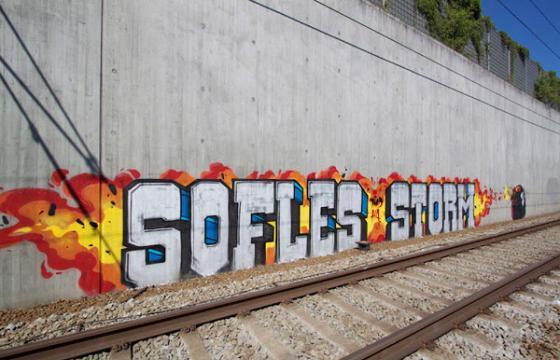 Graffiti // Friday, July 20, 2012
Sofles and Strom setting the wall on fire with their legible fonts for easy readability.