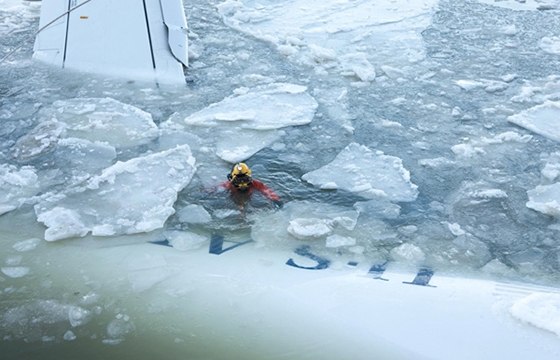 Photography // Thursday, February 12, 2015
In his series "Flight 1549", photographer Stephen Mallon documented the salvage of the famed flight landed on the Hudson River by pilot Sully Sullenberger over a two week period. Mallon worked closely with Weeks Marine who was performing the salvage operation removing the downed plane from the icy river to get a behind the scenes look at the famous aircraft while documenting what it took to raise it.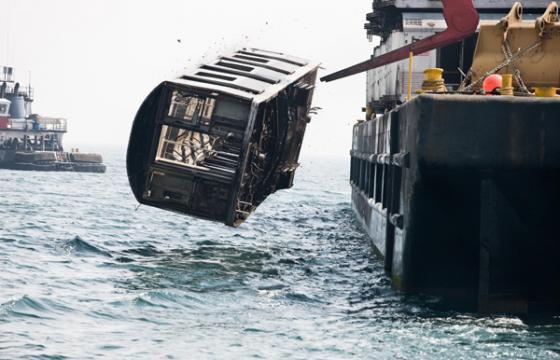 Juxtapoz // Thursday, February 24, 2011
Photography can often dance along a thin line between art and documentation, artist Stephen Mallon takes full advantage of this. Mallon's newest series, Next Stop Atlantic, takes an intimate look at what happens to New York City Subway cars when they are retired. See more of this amazing work after the jump . . .