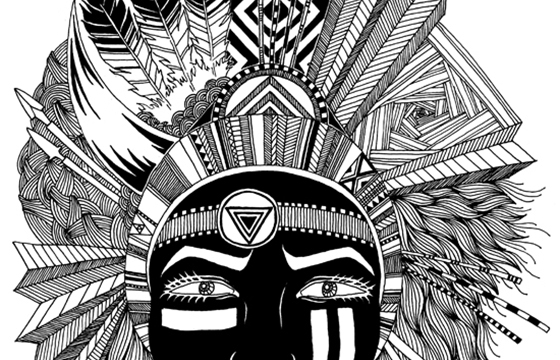 Illustration // Friday, July 18, 2014
Stephanie Kubo is an illustrator and printmaker whose series of drawings of headdresses are beautifully fun homages to these defining articles of cultural dress. Increasingly imaginative as you move through them, these drawings are created with lovely black-and-white linework befitting of fine art or tshirts, they run the gamut. Kubo is a lovely illustrator graduated from CCA who we hope to see more work from soon.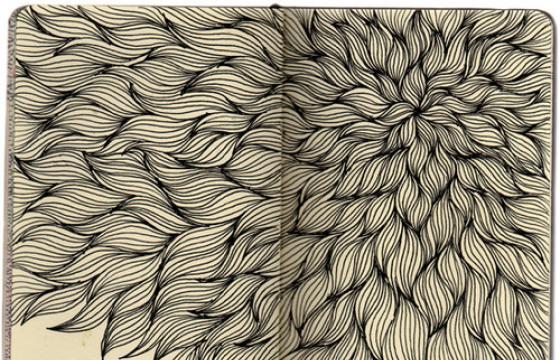 Juxtapoz // Monday, October 29, 2012
If you have been on our site over the past year, you know we love a good look at an artist's sketchbook or Moleskine. Why? It's all about process, and we love to see how an artist works from sketch to finished product. Today we look at Oakland, California based artist, Stephanie Kubo.