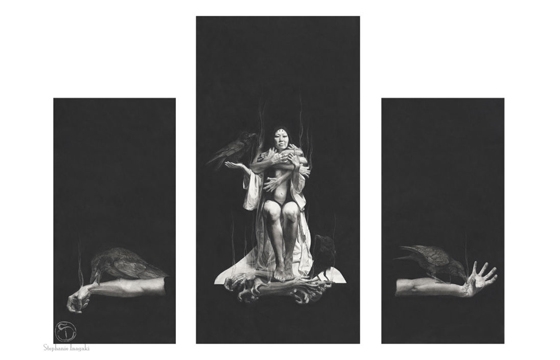 Juxtapoz // Thursday, August 27, 2015
Weaving elements of masterful line work and a strong sense of heritage, the work of Stephanie Inagaki uses Japanese mythology and folk tales as the source for her intimate presentations of the manners in which we relate to the ones we love, the often painful lessons learned in the experience, and ultimately the blossoming discovery of self...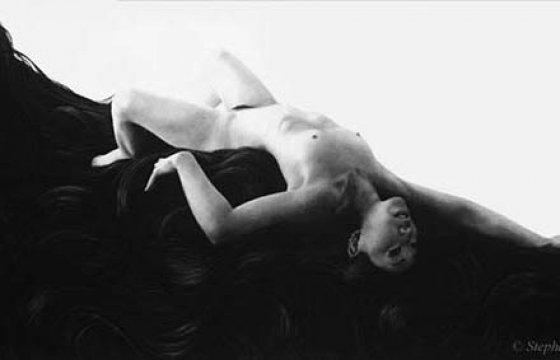 Erotica // Tuesday, July 16, 2013
Stephanie Inagaki combines bone and braid, spine and hair, body and negative space to interrogate the erotic consciousness. She works in stark monochromes, using the blinding contrast of dark and light to place emphasis on her forms. Inagaki creates nightmarish imagery reminiscent of Japanese horror films and the ghost lore of Eastern memory. Inagaki's work represents the dark, writhing edges of erotic art.