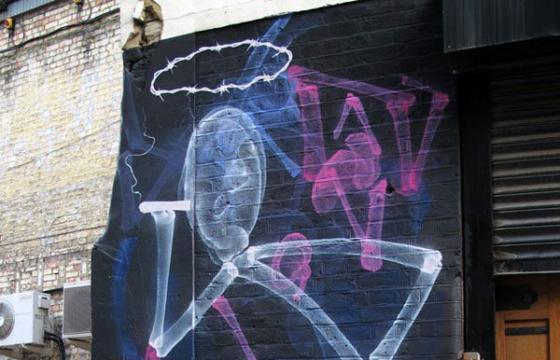 Graffiti // Thursday, June 21, 2012
London-based graffiti writer, Shok 1, makes most of his work look as if it has been x-rayed; maybe in an attempt to make sure the letter structure is not broken!   In his distinct spray-painting method, the artist recreated the recently passed StayHigh 149's iconic smoking stick figure and it's one of the best tributes we have seen so far.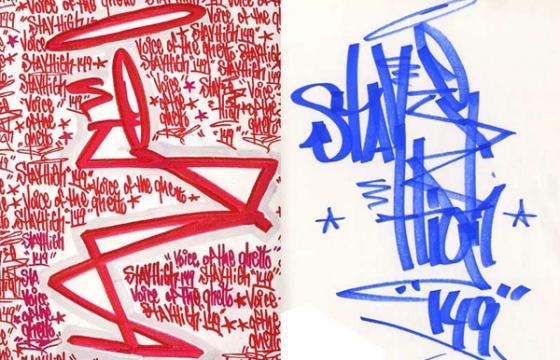 Graffiti // Tuesday, June 12, 2012
Legendary New York graffiti writer, Wayne "StayHigh 149 Roberts, passed away yesterday at the age of 61.  The artist who began writing in 1971 was known for his smoking stick figure and uni-wide "Voice of the Ghetto" tags.  After disappearing completely in 1975, it would be 25 years until Stayhigh surfaced again, emerging with a well-attended gallery show.  Stayhigh continued to write his name in the street despite his age and influenced generations of writers.