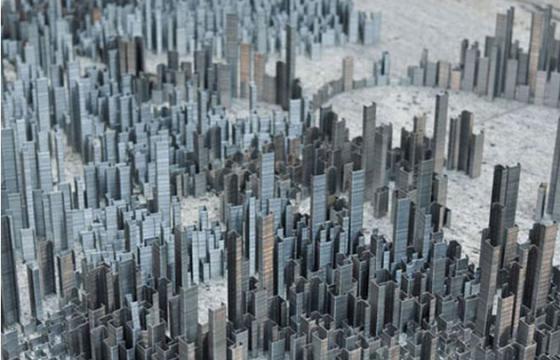 Juxtapoz // Thursday, August 16, 2012
Peter Root took around 40 hours and over 100,000 staples to creates a Staple City (can you imagine Gob Bluth saying this... "Need to get some papers connected, no worries, you're living in Staple City." Anyone? Digression.) Ephemicropolis resembles a mini metropolis of skyscrapers and urban planning.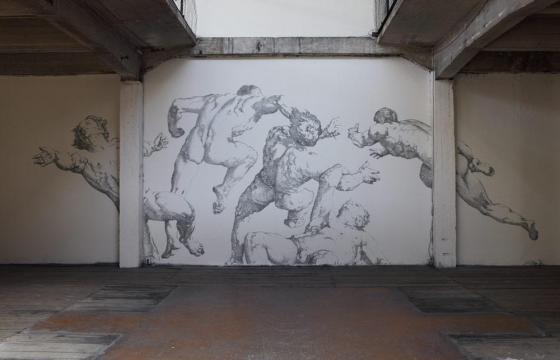 Juxtapoz // Thursday, March 08, 2012
Last year, we showed you of the staple wall works from artist Baptiste Debombourg, but last night we came across this incredible mural of over 450,000 staples. It only took 340 hours to complete. Oh, so you counted? The work, Aggravure III, was inspired by the work of 16th Century artists and engravers, Hendrick Goltzius, Jan Harmensz, and Cherubino Alberti.