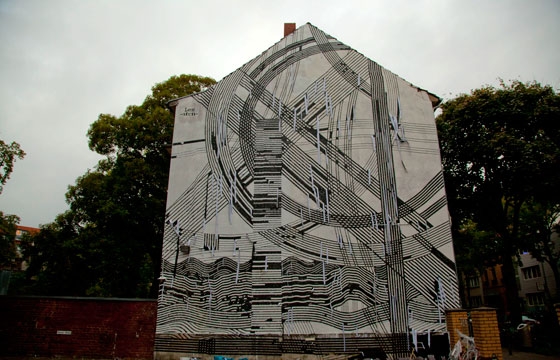 Street Art // Thursday, September 26, 2013
Sten Lex covered the entire facade of this building in Cologne, Germany for the City Leaks Festival. The Italian duo painted an abstract monochrome piece, using their pasted-up poster cutout technique.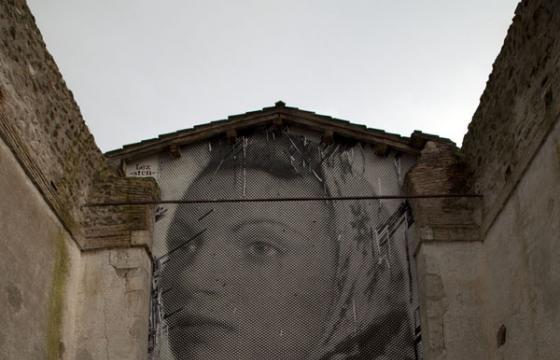 Street Art // Friday, December 14, 2012
Stan Lex and crew spent nearly a month inside a church that was built in 1590 located in Mentana, Rome. Their time in this ancient structure was consumed in creating a large image of an anonymous woman, made from a painstaking two-layer stencil. The wall painted was not part of the original building; a portion of it was destroyed in an earthquake. There is a time-lapse video documenting the process.