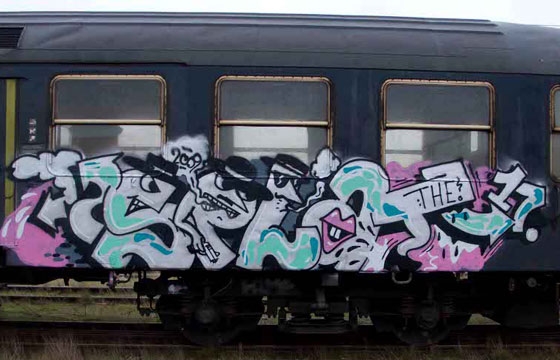 Graffiti // Monday, February 10, 2014
I bet when this was painted it made a splattering or slapping sound that only the responsible author could hear in his head. Splatttt on your clean train.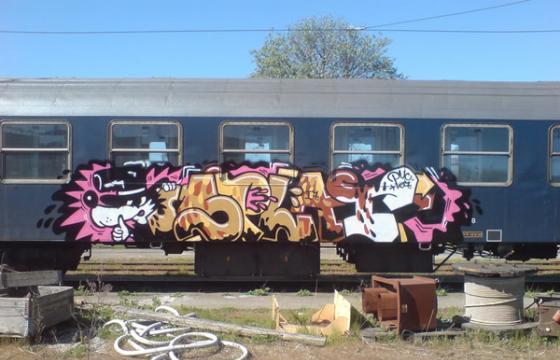 Graffiti // Friday, September 23, 2011
We feel the word "Splat"" is an excellent word for conveying the sound effect for vandalism.