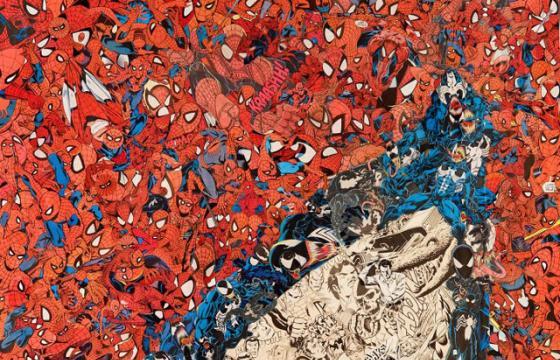 Juxtapoz // Wednesday, November 30, 2011
French artist Mr. Garcin has taken what seems to be a whole lot of time to create a Spider-Man eye by collaging hundreds of Spider-Man comics together. We can only assume the comic book art seen here will get Spider-Man fans extremely excited before the new Spider-Man film drops in 2012.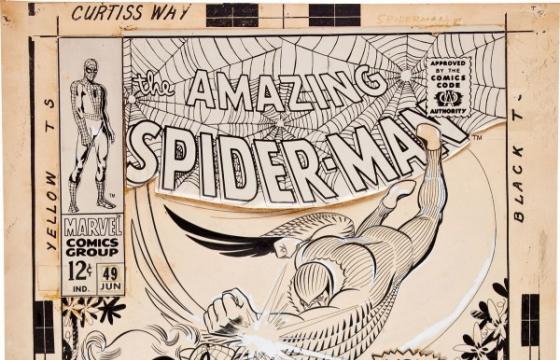 Juxtapoz // Wednesday, August 24, 2011
During a very successful Heritage Comics & Comic Art Auction, John Romita's original cover art for Spider-Man #49 went for a solid $167,300. The cover art features Spider-Man in a duel with Kraven the Hunter and the Vulture. Other Marvel and DC gems were in the auction.