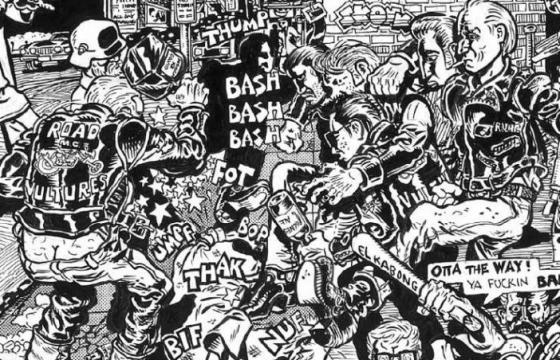 Juxtapoz // Thursday, November 29, 2012
Grin-inducing raconteur and Zap Comix' alumnus, Jerry "Spain" Rodriguez, passed from this temporal world yesterday. Driven by his passion on behalf of the working class , disdain for social artifice, and unapologetic lust for life, Spain's drawing and painting matched his appetites. Our condolences go out to his wife and daughter who were with him at the end. His stories and images won't be forgotten.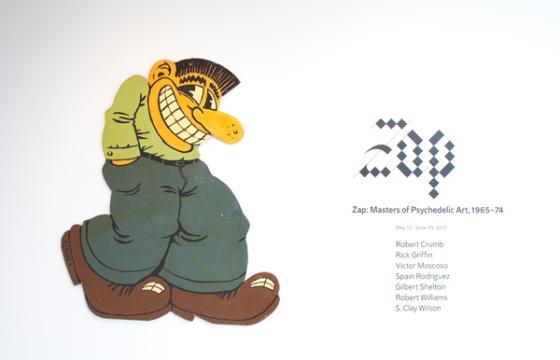 Juxtapoz // Wednesday, May 25, 2011
Currently at Andrew Edlin Gallery in NYC, Zap: Masters of Psychedelic Art, 1965-74, curated by Gary Panter and Chris Byrne is on display. The exhibit features seven artists from the original Zap lineup: Robert Crumb, Victor Moscoso, Rick Griffin, S. Clay Wilson, Gilbert Shelton, Spain Rodriguez and Robert Williams.