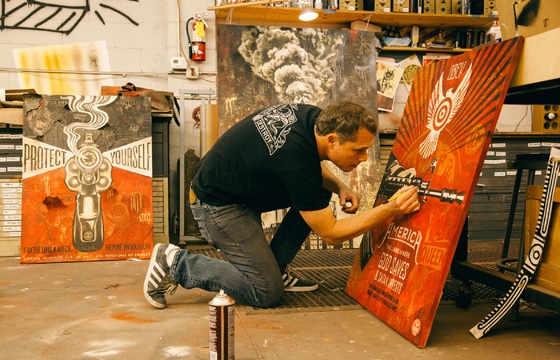 Juxtapoz // Monday, March 10, 2014
The Halsey Institute ofContemporary Art celebrates its 30th Anniversary with an exhibition by Juxtapoz cover artist and friend Shepard Fairey and Jasper Johns - two world-renowned artists, spanning two generations, both originally from South Carolina. The Insistent Image: Recurrent Motifs in the Art of Shepard Fairey and Jasper Johns features new work by Shepard Fairey and a survey of prints from 1982 to 2012 by Jasper Johns.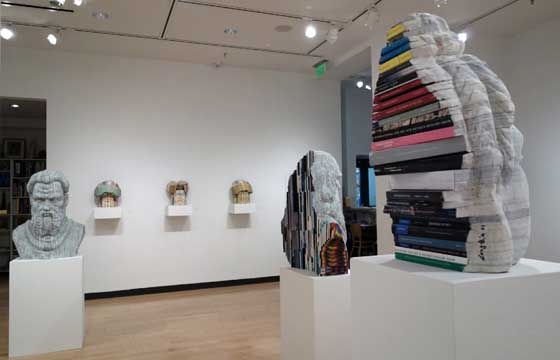 Juxtapoz // Tuesday, June 04, 2013
The Halsey Institute of Contemporary Art at the College of Charleston School of the Arts recently organized a major group exhibition of new works by five mixed media artists from around the world who sculpt, scrape, bend and carve to create astonishing compositions using books. On view through July 6th, the exhibition features work from Doug Beube, Long-Bin Chen, Brian Dettmer, Guy Laramee, and Frecesca Pastine.