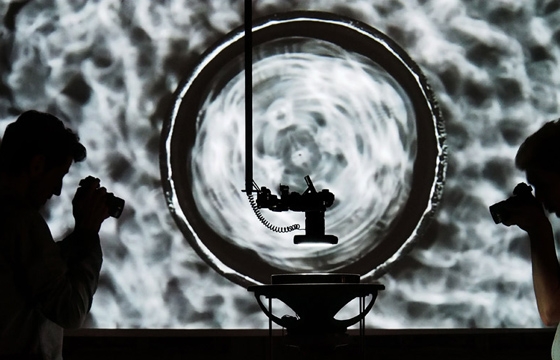 Juxtapoz // Tuesday, May 14, 2013
Some pretty trippy stuff happens when you add mystery substances to water in a speaker... Media artists Sven Meyer & Kim Porksen latest Sonic Water installation sees water in small containers act as flexible 3D sculptures that "translate sounds into kinetic imagery through the use of light and speakers. The water containers produce wave patterns that "react like forces of nature, reproducing identical vibrational patterns found in the tones of the solar system." Woah.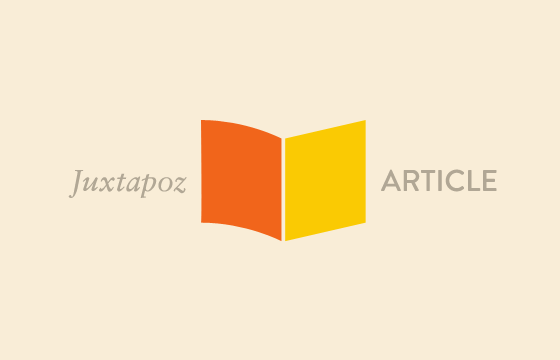 Juxtapoz // Friday, March 04, 2011
We wrote about David Ellis being having work and installation at PULSE NY this week with Joshua Liner Gallery of NYC, and TWBE captured Ellis' sound installation on location. The kinetic sound installation was done with longtime Ellis collaborator, Roberto Lange. Video after the jump . . .