Juxtapoz // Thursday, December 04, 2014
We are happy to see again Sonja Hinrichsen and her amazing snow drawings. Her new work, bigger and better than ever, called Snow Drawings at Catamount Lake, included 60 volunteers and miles and miles of snow on a frozen lake.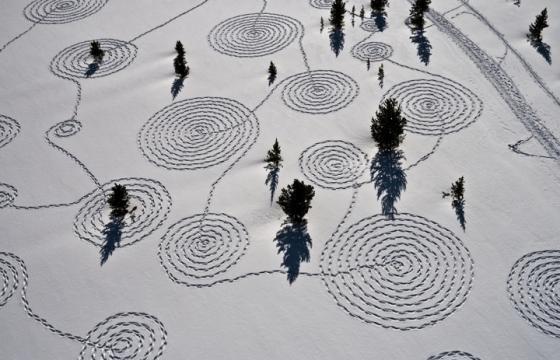 Juxtapoz // Friday, March 16, 2012
We have shown you snow works before on the site, but these in particular, by Sonja Hinrichsen, are impressive in that the artist uses snowshoes to create these elabroate patterns in the snow. One of the most impressive things about this? There is a ton of patterns and connecting shapes here, meaning Hinrichsen is taken hours upons hours to create and then document the work.