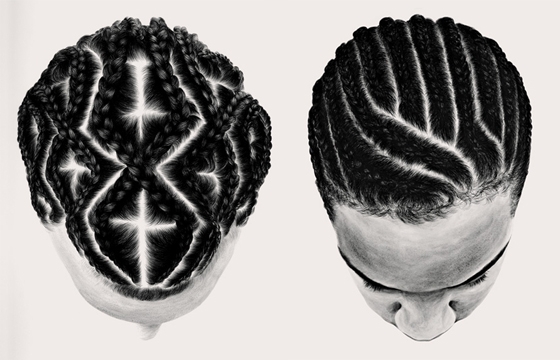 Juxtapoz // Friday, July 05, 2013
New Jersey-based painter So Yoon Lym's series "Hair and Braid Pattern Paintings" were inspired by her time working as a teacher in a high school where she photographed students. The work focuses on the intricate and unique patterns of corn-rows and are acrylic on paper.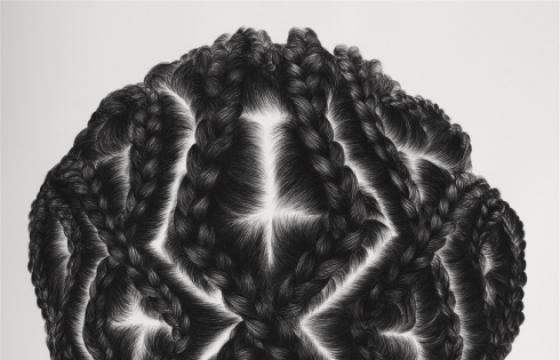 Juxtapoz // Friday, October 28, 2011
At first we thought these corn row paintings by So Yoon Lym with acrylic on paper, were a bit silly. But after we started looking at the details of each piece, and how they are displayed in an exhibition, they took on a whole new life and appreciation.